Mentone Grammar provides students with entry-level skills to facilitate employment opportunities.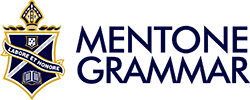 Mentone Grammar in Bayside, Melbourne has an outstanding reputation for providing stellar coeducation to students; from their Early Learning Centre, right through to Year 12.  Their dynamic Year 9 Greenways Campus is a successful model of diverse and interactive engagement.  Their model is to provide each student with an abundance of opportunities to succeed and thrive to prepare them all for a fast-paced, changing world.
https://www.mentonegrammar.net/
Challenge
Mentone Grammar wanted to provide their Year 9 students with employability skills and an insight into the hospitality industry.
As a part of their Year 9 program, Mentone Grammar students spend time learning how to manage their student run café (Greenways Café).
Key Challenges:
Development of a customised and tailored training program specific to the needs of Mentone Grammar's students.
Designing a training program that complemented the existing curriculum structure and was engaging and inspiring for the students
Deliver a training program that provides students with accredited micro-credentials as a pathway to employment or further education.
Solution
Mentone Grammar chose to partner with Complete Hospitality Training (CHT) as CHT is a boutique Registered Training Organisation (RTO) that has been delivering hospitality training for almost 50 years.
CHT's strong reputation for integrity, high quality and a personalised approach to training was a great benefit to Mentone Grammar's students.
CHT's trainers are all industry experts, who mentored and guided Mentone Grammar's students whilst providing them with hands-on practical training and transferable skills to facilitate future employment opportunities.
Outcomes
Mentone Grammar's students have learnt valuable skills in:
Hospitality.
Financial literacy.
Marketing.
Business management.
Barista coffee (accredited); and
Food handling (accredited).
The customers of Greenways Café can expect to be greeted with a warm smile, fresh and delicious food, hot coffee – and the occasional upsell!