Complete Hospitality Training can equip you with the skills
and the confidence you need to gain employment in Melbourne's thriving hospitality industry.
CHT provides nationally recognised training, great facilities and employment program.

Learn practical skills
Bartending, espresso coffee & leadership

Recognised qualification
Earn a Nationally recognised qualification
Start Working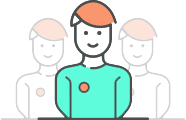 Upskill your organisation
With an accredited qualification or skill set
Success Stories
Find how our students found their perfect job!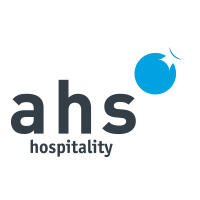 AHS Hospitality
ahs hospitality increases the quality of service that their corporate customers and their guests are accustomed to through highly customised and contextualised training.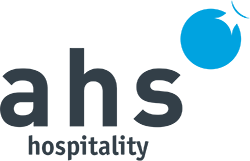 ahs hospitality is Australia's leading hospitality guest services provider for the accommodation industry and has been providing award winning housekeeping services to the Australian hospitality industry since 1993.
Their expertise, professionalism, services, and flexibility provide quality and compliant housekeeping results for almost every hotel brand in the region, servicing a range of hotels from 3 to 5-star, as well as luxury and boutique sites.
https://www.ahshospitality.com.au/
Challenge
ahs hospitality wanted to enhance the leadership and management skills of their managers and supervisors to ensure that they, and their teams, were best equipped to provide quality accommodation services to their corporate customers.
ahs hospitality was seeking a highly customised and contextualised training solution to ensure that over 250 senior housekeeping manager and over 600 trained housekeeping professionals could deliver the highest quality of service with unmatched efficiency.
Key Challenges:
Development of a more skilled, knowledgeable, and engaged workforce through the delivery of specialised training.
Ensuring that those providing accommodation services delivered the quality of service that ahs hospitality's corporate customers and their guests were accustomed to.
Deliver a program that would allow ahs hospitality staff to explore career progression opportunities within the business.
Solution
Complete Hospitality Training (CHT) worked with ahs hospitality to develop a highly customised and contextualised training program that allowed ahs hospitality's managers and supervisors to develop their leadership and management skills which in turn allowed them to better lead and manage their teams to deliver the quality of services that ahs hospitality's clients and guests were accustomed to.
The delivery of the SIT40422 - Certificate IV in Hospitality tailored to senior housekeeping manager and housekeeping professionals provided ahs hospitality's staff with the ability to learn, not just from the information shared with them, but also from the working environment.  This practical, efficient method ensured that learning was focused on actual skills that take place in industry.  The training also ensured that staff not only found confidence but exceled in their roles.
CHT prides itself on delivering high-quality vocational education and training that allows individuals to learn and add meaning to their lives.
Outcomes
The training that CHT provided to ahs hospitality's staff:
Increased the educational engagement of non-English speaking resident migrants.
Created upskilling pathways for team members.
Established future career pathways for future leaders and managers.
Assisted in the coaching and mentoring of team members.
Provided educational pathways for a diverse workforce.
Increased the quality of team leaders and managers; and
Assisted in the reduction in turnover of team members.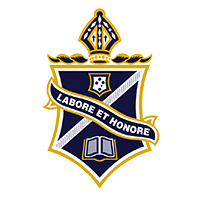 Mentone Grammar
Mentone Grammar provides students with entry-level skills to facilitate employment opportunities.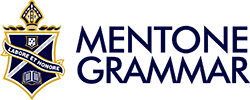 Mentone Grammar in Bayside, Melbourne has an outstanding reputation for providing stellar coeducation to students; from their Early Learning Centre, right through to Year 12.  Their dynamic Year 9 Greenways Campus is a successful model of diverse and interactive engagement.  Their model is to provide each student with an abundance of opportunities to succeed and thrive to prepare them all for a fast-paced, changing world.
https://www.mentonegrammar.net/
Challenge
Mentone Grammar wanted to provide their Year 9 students with employability skills and an insight into the hospitality industry. As a part of their Year 9 program, Mentone Grammar students spend time learning how to manage their student run café (Greenways Café). Key Challenges:
Development of a customised and tailored training program specific to the needs of Mentone Grammar's students.
Designing a training program that complemented the existing curriculum structure and was engaging and inspiring for the students
Deliver a training program that provides students with accredited micro-credentials as a pathway to employment or further education.
Solution
Mentone Grammar chose to partner with Complete Hospitality Training (CHT) as CHT is a boutique Registered Training Organisation (RTO) that has been delivering hospitality training for almost 50 years. CHT's strong reputation for integrity, high quality and a personalised approach to training was a great benefit to Mentone Grammar's students. CHT's trainers are all industry experts, who mentored and guided Mentone Grammar's students whilst providing them with hands-on practical training and transferable skills to facilitate future employment opportunities.
Outcomes
Mentone Grammar's students have learnt valuable skills in:
Hospitality.
Financial literacy.
Marketing.
Business management.
Barista coffee (accredited); and
Food handling (accredited).
The customers of Greenways Café can expect to be greeted with a warm smile, fresh and delicious food, hot coffee – and the occasional upsell!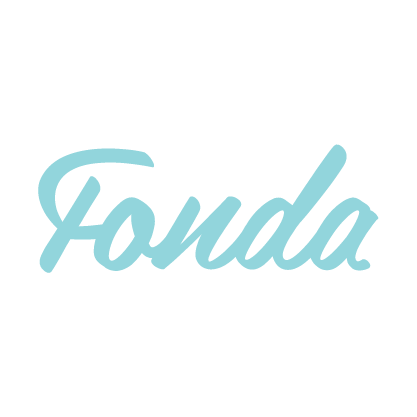 Fonda Mexican
Fonda Mexican increases customer satisfaction and reduces people turnover costs through efficiency of staff training.

Fonda was founded in Richmond, Victoria in 2011 by two mates – Tim McDonald and Dave Youl.  Tim was a lawyer and Dave was a fireman when they both set off to Mexico to develop the concept and get inspiration from the fonda's all over Mexico.
In Mexico, a 'fonda' is a home that a family has opened to the local community as a restaurant, serving delicious and simple food that is made with love.  The vision was to develop a menu of Mexican street food dishes designed to share, utilizing the quality, freshness, and variety of Australian produce.
https://www.fondamexican.com.au/
Challenge
After a series of negative experiences working in some undesirable workplaces, Fonda's founders were committed to building a hospitality team with a positive and engaging culture.
Key Challenges:
Ensuring that Fonda's people were listened to, respected, and supported in their growth and development.
Development of a training program that guaranteed Fonda's people were best equipped to provide the consistent quality of service that their customers had come to expect.
Deliver a program that would assist in providing Fonda's people with long term career opportunities.
Solution
In conjunction with Fonda, Complete Hospitality Training (CHT) facilitated a tailored training program best suited to Fonda's identified training needs.  Fonda were very insistent that a generic program of training and assessment was not what they required.
CHT provided training and assessment that was learner centred and which supported lifelong learning.  Resources, including assessments, were contextualised for Fonda's restaurants and training plans included units specifically selected for Fonda whilst still meeting the packaging rules of SIT30616 – Certificate III in Hospitality.
CHT recognises the value of industry engagement as the driving force in shaping training and assessment strategies.  The training and assessment services that are delivered are founded on industry need and expectations.  In the case of Fonda, this also extended to delivering training in a manner which positively engaged and was tailored to the learner cohort of Gen Z and young millennials.
Outcomes
Some of the outcomes that Fonda has benefited from include:
Quality and consistency of service replicated across all Fonda restaurants.
Increased revenue through efficiency of staff training.
Associated benefits from an increase in customer satisfaction; and
Reduction in people turnover costs due to improvements in people engagement and job fulfilment.
Where You'll Find Our Graduates