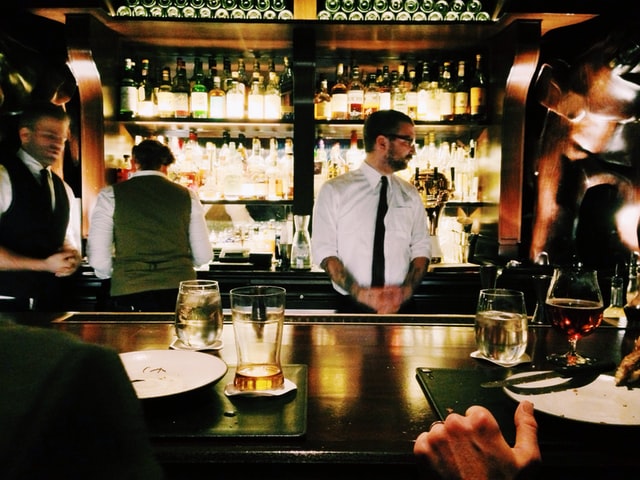 There are few things as demoralising as not getting what was advertised, especially when it involves an exchange of money and many hours of work. Gaining a qualification is an exciting way to further your career, which is why it is essential that your chosen qualification is fully accredited, and prospective employers will accept it as proof of training. Complete Hospitality Training, or CHT, is a fully accredited hospitality training institution, but what does this mean, and what is the difference between a good and bad course provider?
Good Course Providers are Accredited
When you are looking for a reputable course that will advance your career, ensure that it is nationally accredited. Such qualifications will give you the edge over other candidates who have not studied accredited courses.
In the hospitality industry, you want to look for RSA (Responsible Service of Alcohol) courses which are provided through an RTO (Registered Training Organisation). These courses are regularly audited by the Australian Skills Quality Authority (ASQA). To ensure the course provider is accredited, they should be able to provide you with a four-digit RTO number.
They Have Intimate Knowledge of The Industry
Education is about more than theory, especially in the hospitality industry. Before enrolling, ensure that the course provider has industry knowledge; the training and resources must reflect the day-to-day needs and expectations of the hospitality industry. To do this, students need to be taught the skills required in the industry. Industry engagement is integral in shaping the course assessment and training strategies. In addition, training must be delivered in a manner that is tailored to the students to ensure a positive experience.
Students Get Individual Attention and Support
There are many courses on offer that pack in as many students as possible, ignoring the fact that effective learning is aided by individual attention. The ideal course offers a hybrid learning format that ensures you learn a combination of theory and practical skills. At all stages, however, you need to be able to ask your trainers questions. Without ongoing dialogue between your trainers and assessors, there's a lot of room for misunderstanding and mistakes. To learn as much as possible, you need to be able to ask questions and receive support where necessary.
They Include Proper Assessments
The very nature of education is reliant on the transfer of knowledge and helping you improve your skills. Course providers who conduct limited assessments leave students unsure as to how they can improve their skills. Proper assessments are designed to measure your progress so that you can bridge any gaps and really get the most from your learning experience.
The difference between a good and bad course provider comes down to assessment standards, student support, accreditation, and industry knowledge. For the last 50 years, Complete Hospitality Training has offered training in the hospitality industry. CHT is monitored through ASQA to ensure that it meets the high standards required to be a registered training organisation. Learn more about the courses we offer, and contact us to enrol today!