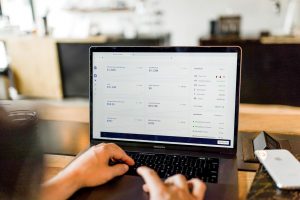 How to Improve Your Bookkeeping 
When you're running a hospitality business, there's a lot of moving parts that have to be managed. Serving customers, preparing food, cleaning and clearing, opening and closing – sometimes you're so busy with the BAU that the behind-the-scenes admin gets pushed to the back.
But admin and bookkeeping is just as essential to the success of your business as every other task, and with the right processes can ensure the behind-the-scenes duties get fulfilled effectively. Here are 5 ways you can improve your bookkeeping.
Sort it ASAP
Get it right from the start. You should organise all of your admin duties and processes as soon as your business is set up, or as soon as possible. The longer you wait, the easier it is to get mixed up, and the higher the risk of human error. Furthermore, if you hire an accountant, chances are you're going to be paying for more hours spent fixing up the processes.
Choosing the right software
We're lucky enough today that digital technology can manage all those finicky numbers and details that can get muddled up in stacks of papers. When you can't get a bookkeeper in-house, online software is your best friend. The right software helps you:
Manage pay cycles
Track profits and revenue
Scaling the business
Tracking inventory and stock
Automated record keeping
How many elements of the business do you need to keep track of? Chances are they aren't all consolidated with the one tool, but certain applications like Zapier can connect these tools between each other so your record keeping is automated.
With invoice and report syncing available on your phone you can automatically import and track your processes without even opening your computer.
Be proactive
Give yourself deadlines and manage your financial records in advance. It'll make the process come tax time far more streamlined. A financial calendar is a good way to hold yourself accountable to deadlines set. Cloud technology and professional accountants will be able to help you create a proactive process for the business.
Hire an expert
An expert in the industry is key to ensuring everything is above the line. The right bookkeeper will be able to take on all your business growth and future plans. You can also find accountants with expertise in hospitality.
Managing hospitality
Bookkeeping is just one element of hospitality management, and if you can partner with the right experts and choose the right software, you're freeing up your time to manage the business even better.
CHT offers hospitality management training courses to you can get a handle on all the moving parts of a successful café, restaurant or bar. Set yourself and your staff up for success today. Call us on (03) 9654 1554 to find out more