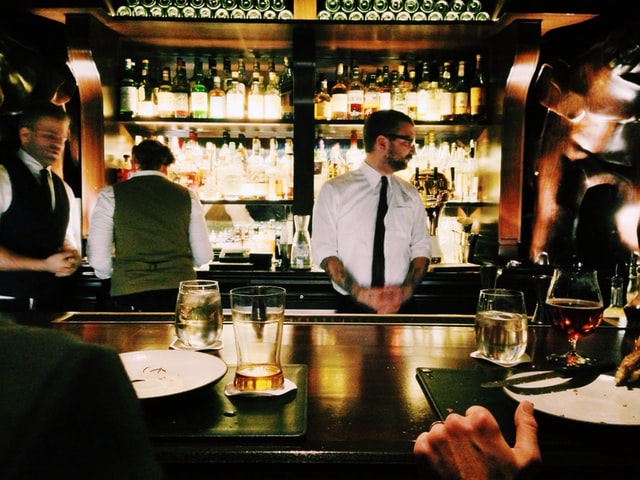 As a hospitality professional, you know the importance of a loyal customer base. They don't only cushion you during slower months; they are also your best asset. Loyal customers are your best source of word-of-mouth referrals; they usually spend more, they are less likely to turn to your competitors, and they are typically more forgiving of your mistakes. As a business owner in the hospitality industry, it's essential to nurture and grow your customer base. So, what is key to building a loyal customer base? It isn't just one thing.
A Personal Touch Counts
Even a tiny independent fast-food outlet can build a loyal customer base. By getting to know the regulars and making them feel welcome, they are more likely to return. A customer goes to their local small fish and chip shop because the food is better, and so is the customer service. Familiarising yourself with regulars is the best way to build a sense of community, which is irreplaceable.
Prioritise Customer Service
More than getting to know your customers, you have to offer exceptional customer service. There's no use in chatting to clients but neglecting their needs. Customer service is about getting food and drinks out on time and ensuring they are of a high standard. Of course, sometimes things go wrong, but it's how you address issues that make all the difference. Take time to listen to your customers and empathise with them, so that you can improve where necessary.
Good Quality Food & Beverages
Not every coffee or steak is the same. Serving food and beverages requires not only an eye for hygiene but also a knack for quality. Serving food which is over or undercooked is only one aspect of hospitality. You want to ensure that you use excellent quality produce, so that your clients keep coming back.
Run Specials
There's nothing like a Friday cocktail special, a themed menu, or a Monday sushi special. Consider the times and days when your establishment is quiet and take the opportunity to offer your regulars something special. Because they know what to expect from you, your loyal customers are more likely to try new foods and beverages and make your otherwise quiet moments busy ones.
Be Flexible
Not everyone can find what they need on a menu. Some customers are a bit fussy, and others just have different dietary requirements. The willingness to substitute an ingredient here and there shows your customers that you are invested in their experience, and you understand that everyone is different. Simple things such as milk alternatives, vegan and vegetarian meals, and gluten-free options will make all the difference to customers who may otherwise struggle to find something to eat.
Keep Your Employees Happy
All of the above depends heavily on having skilled and knowledgeable employees who are also happy. Their lack of passion for what they do will easily have a negative influence on the quality of what you serve, and customer service. Aside from ensuring the workplace is pleasant and the work rewarding, you should also invest in helping your employees grow and gain new skills. Know what their personal career goals are and identify their strengths and weaknesses. Then arrange for training that will help them and your business. This can be both on-the-job training, along with professional, accredited courses.
There isn't a single key to building a loyal customer base. Rather, it is a collection of complementary actions that keep your customers and employees happy.