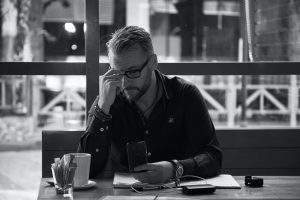 Ready to take your business to the next level? There are many methods for business growth in hospitality, and many avenues to explore creatively. With the ever-changing landscape, the best way to ensure business expansion success is through strategic planning.
How to approach business growth
Get online
If you're not yet online you're missing out on a bunch of potential customers. This also means setting up your digital marketing to expand on your customer base.
Train up team leads
With business expansion comes a need for more staff – including management. You can't be in two places at once, so get some of your more senior (and interested) staff members trained up for taking on a management role. Then if you choose to expand the business you have your management team ready to take on the work.
Get your USP right
Make sure you know exactly what your offer your customers, and how that differs from the competition. If you haven't yet distinguished what makes you unique, this will be your first step in expanding the business.
Innovate
A successful business is one that goes above and beyond. If you're looking to grow your business, you might struggle without an innovative approach to the industry. You can brainstorm ideas by exploring questions like:
What does "good enough" look like to me?
What does "disruption" look like to me?
What problems are you yet to find solutions for?
What are your customers saying about your service?
What elements make your business unique?
Explore new opportunities
Have you experimented with business outside of the kitchen? New service opportunities could not only give you extra profit, but it'll get your business's name out there and give you a broader scope of your potential. Consider exploring:
Food trucks
Partnering with other business
Corporate catering
Pop-ups
Special events
Tasting rooms
Community contribution
Create a new business plan
When's the last time you updated your business plan? Chances are you've got short term and long term goals, but if it's been a while since you looked at the goals, it's time to give it a refresh. Contributing factors may have changed the potential, such as new technologies or changes in the competition.
Get ahead of funding and loans
If you're ready to grow the business make sure you've got the financing ready. You should also be determining and projecting profits and budget before committing to an investment. There are online tools that can help you better budget to determine the best funding opportunities. Before committing to any venture, weigh up the pros and cons that come with bank loans, independent investors, or funding yourself.
Set up for success
With the right plan, you can project clear pathways to success. Take the time to work with your staff and key stakeholders to discuss a clear business plan. There are plenty of ways to strategise growth, so find the one that is perfect for you.
CHT offers a range of hospitality-specific training courses that can help upskill staff and approach hospitality management strategically. If you would like to find out more about our courses, contact our team on (03) 9654 1554.