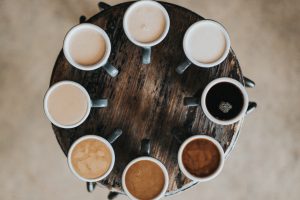 Among the many customers, staff, and stakeholders you interact with every day, chances are their cultural background and experiences are going to differ from one another. These differences may seem unfamiliar to you, but that doesn't mean they don't exist.
As a business, you want to know your customers feel respected and safe, and one way to do that is to look at your business through a cultural lens.
What is cultural awareness?
Cultural awareness is the sensitivity and recognition of the differences and similarities between different cultures and using that sensitivity to create inclusive communication and facilities. Aspects that can distinguish cultures can include the food they eat, where and when they practice their religion, how they communicate and their educational or socio-economical backgrounds.
These cultural differences can come with a vast array of interactions and requirements with customers and staff, and it's where many businesses are looking to improve upon.
Why is it important in hospitality?
In a multicultural world, it's important that all customers feel safe, welcome and respected with any service. Australia has many cultures, traditions, and religions with each deserving the same level of respect and accessibility as any other.
When you cater to all cultures you can expand your customer reach and allow for more customers, as well as prevent discrimination in the workplace.
How does hospitality contribute to cultural sensitivity?
It's important to take the time to educate yourself further on the issue of cultural awareness, but there are some factors that can be implemented into hospitality work for a better employee and customer experience.
The hiring process
If you're looking for more staff, be mindful of how you recruit and how you vet out applicants. You can even use a 2IC or team lead in the process so you can ensure a fair and objective recruitment process.
Catering to food requirements
There are many religions and cultures with strict dietary requirements including veganism, Kosher, and Halal. In some instances you should be able to easily supplement standard foods with food that meets the needs. Alternatively, have substitutes available on request. Make sure to identify these dietary requirements on the menu so customers know you offer it.
Accommodating for beliefs and rituals
Think about setting aside private spaces for prayer in your store to welcome all religious backgrounds, and take note of calendar events of cultural significance – especially when these events aren't public holidays. Practices like Ramadan have strict meal times, so consider flexing to accommodate these changes.
Accommodating your staff
It's not just the customers, it's also the staff. Make sure you create the same supportive space for all employees as you do your customers, including time for prayer and religious practice, flexible working arrangements for holidays and cultural events, and mutual respect between colleagues.
Creating an inclusive business
We all want to feel welcome when we visit a new eatery, and business owners can take a few simple steps to ensure an inclusive environment. We implore businesses to consider the significance of cultural diversity in hospitality and implement changes for their staff and for their customers.
CHT offers a diverse range of training for hospitality managers, job seekers and staff. Our flexible courses allow for the development of core hospitality skills including coffee appreciation, RSA and management. For more information, call the team on (03) 9654 1554.