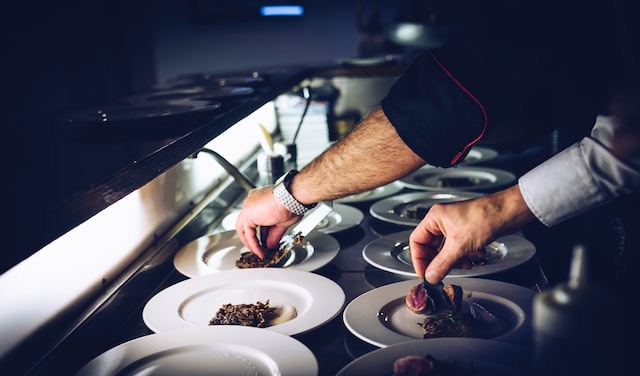 For any business preparing and selling food, food safety should be of singular importance. Without proper attention paid to food safety, there is a greater risk of cross-contamination and food-borne illnesses affecting your customers. Food poisoning and other food-borne illnesses affect millions of people each year, and severe cases can result in debilitating chronic conditions and even death.
The consequences of this for your business can be anything from a drop in business as bad word-of-mouth spreads, through to significant fines if your business is found lacking in food safety practices. Although food safety is regulated at state level, many of the principles are universal. This means that any food handling or food safety supervisor courses offered by an RTO include a nationally recognised certificate with successful completion. So, a business in Victoria can confidently employ someone who was trained in another state without the need for more training.
Food Safety Requirements in Victoria
In Victoria, all class 1 and most class 2 premises must have a food safety supervisor. Class 1 food premises include hospitals, childcare centres, and aged care facilities. Class 2 food premises include restaurants, cafes, fast food outlets, pubs, delicatessens, and most food manufacturers.
The food safety supervisor is responsible for ensuring that food is handled safely at all times. They should:
have the relevant Statement of Attainment for the food sector they are working in,
be able to identify, prevent, and minimise food related hazards in your business,
be able to supervise employees who handle food in your business and ensure that it is done safely,
have time each day to perform food safety supervisor related tasks,
know what to do, and where and who to go to should anything go wrong with food safety in your business.
There is no requirement for your food safety supervisor to be onsite all the time, but they need to be always contactable. They should also know that food is being handled safely even when they aren't onsite. If they leave, you have one month in which to appoint a new food safety supervisor.
The food sector your business falls under determines the minimum competency required, though the standards for hospitality and retail are interchangeable. Both require the food safety supervisor to either have a SIRRFSA001 (Handle food safety in a retail environment) Statement of Attainment, or SITXFSA001 (Use hygienic practices for food safety) and SITXFSA002 (Participate in safe food handling practices) Statements of Attainment.
It is important to note that in addition to having a food safety supervisor, all employees who handle food or food contact surfaces in your business need to hold a SITXFSA001 (Use hygienic practices for food safety) Statement of Attainment.
Fortunately, both the food safety supervisor course and the food handling course are one day courses. And with all these Statements of Attainment being nationally recognised certificates, you are also able to employ people who have trained in other states. Including the few states where an onsite food safety supervisor is not a requirement. And the FoodSmart website makes it easy for your food safety supervisor to create a Food Safety Program that complies with all requirements for your business type.