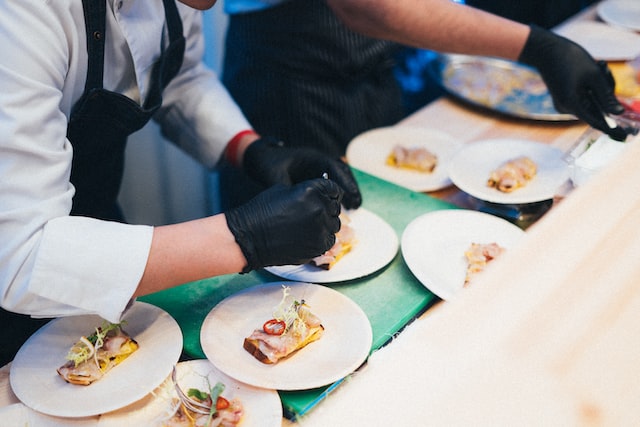 With a large and growing hospitality industry in Australia, hospitality offers a diverse range of fulfilling career paths. So, if you're ready and excited to make your mark in the hospitality industry, taking a course will boost your career options more than hard work and enthusiasm. Along with your confidence in whichever area of hospitality you choose to pursue.
At first glance, finding the right course and learning institute can be tricky because there's a fair amount to choose from. To help you along, we've created a guide to selecting the right hospitality course for you.
What Are Your Career Goals?
Whether you have always wanted to work in the industry or it's a newfound passion, setting career goals is always good. In such a diverse industry, knowing where your interests lie and how you want to pursue your goals after your studies will help steer you in the right direction.
Do you want to become a chef or a hotel manager? Are you considering event planning or restaurant management? Find out what qualifications, skills, and experience levels such roles require.
What To Look For When Researching Hospitality Courses
Beyond your established career goals and the skillset you need to develop, you also need to ensure the hospitality course you choose is reputable. Various universities, colleges, and vocational schools offer hospitality courses, but you need to ensure the institute and the course are reputable, nationally recognised, and accredited. There are various other factors which you will consider while researching hospitality courses.
Things to research when selecting a hospitality course:
Duration of the course.
Location of the campus.
Availability of government funding.
Quality of the training facilities.
Methods and quality of the instruction.

Is the course available partially or fully online?
Do you get hands-on practical training?

Any additional resources and support which are available
Course Duration and Specialisation
The term hospitality encompasses a broad range of specialisations. Whether you want to work in a hotel, restaurants, events, or elsewhere, ensuring the course you choose offers valuable and critical instruction in these areas is vital. If you want to start with a more general course, you will also want to ensure that what you learn aligns with the needs of the industry. Along with the specialisation, you'll consider the length of time you want to study. Depending on the course structure, industry experience or previous education might be required in order to enrol. And could ultimately affect how long you study. If you have extensive experience or education, you may be able to enrol into a degree or postgraduate course for further specialisation.
With education under your belt, carving a long and fruitful career path is that much easier. After you've selected the right hospitality course, your love for the industry will deepen, you'll have even more to offer prospective employers, or you can open your own business. If you're ready to empower yourself with education, contact a reputable and established hospitality training institution today.