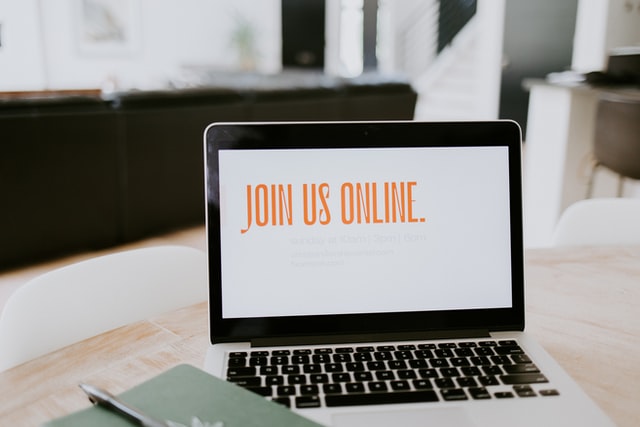 Even before COVID-19 and lockdowns interfered with the ability to learn onsite in a physical classroom, online learning was popular for a number of reasons. Many online courses are self-paced, allowing you to keep learning while working full-time. Online learning also allows you to enrol in courses that aren't offered near you, especially when living in regional areas not close to any large cities. Learning is an essential part of career growth. It allows you to be exposed to new fields and skills when you might be considering switching to a completely new career path. But it also allows you to gain new skills in your current career, helping you to move into new roles with new responsibilities. But whatever your reason, to keep learning online does require a strategic approach.
Know What You Want to Achieve
It is easier to motivate yourself to keep learning when you have a clearly defined objective or goal for signing up for an online course. Do you want to:
Gain and master a specific skill.
Broaden your knowledge about a subject or field.
Improve your current skills.
Prepare for certification or a licensing exam.
This also helps you evaluate the course before you enrol, checking that the content and outcome align with what you want to achieve.
Work to a Schedule
For online courses delivered via a virtual classroom setup you have no choice but to follow a schedule. This is because classroom sessions are delivered live, and missing a class means missing out on valuable knowledge.
But having a schedule for a self-paced course is useful too, even if there is no time-limit for the course. A schedule will help keep you focused on your learning. It also allows you to schedule study time for when you know your energy levels are high, and there is less chance of distractions and interruptions. This will also allow you to build in self-assessment blocks, where you can evaluate your understanding of what you've learnt so far and revisit any modules or units you're unsure of.
Ideally, you also want to have a dedicated space for your learning. While your couch might be quite comfortable, it is a space that you also use for leisure activities and could disrupt your focus.
Check the Course Requirements
Aside from the obvious technical requirements of having a reliable computer and internet connection, other requirements might include:
Access to specific software, such as Zoom or Microsoft Teams for virtual classroom sessions. Install these before classes start so you can also familiarise yourself with the program; know how to quickly mute yourself and turn off your camera when needed.
Some courses might require you to have completed another course first, or to already hold an industry specific certification.
Even with a fully online course, you might find that assessment takes place in-person at a dedicated venue. Or it might include a practical placement component, where you need to spend a fixed amount of time gaining practical skills in a working environment.
Know Your Hard Skills from Your Soft Skills
Hard skills and soft skills are complementary, and both contribute to your career growth. But while both can be learnt online, hard skills are often linked to industry or regulatory requirements. Meaning that you need to hold a nationally or internationally recognised certificate to do any work associated with some hard skills. So, in addition to knowing the difference between hard and soft skills, you need to check that any hard skill courses you are interested in offer accredited training. In Australia, this would mean that the course content and assessment align with specific training.gov.au units of competency or qualifications.
Many courses for careers in the hospitality industry either require practical placement or hands-on practising of certain skills. Meaning that wholly online learning for these courses is not possible. But there are many online courses available for soft skills that would support your career in the hospitality industry. Whether you're a barista, bar associate, waiter, front of house staff, or work with food handling.