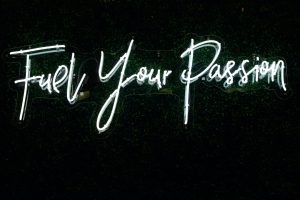 We all know employee engagement is the pinnacle of a successful business, but are you taking proactive steps to ensure your staff are motivated and content?
Here are a few ways you can keep your staff motivated, even on those busier days.
Create a team environment
The surrounding culture and energy within the team will have a major impact on your staff's engagement with the work. It's important to consider how new recruits fit within the existing dynamic as well as who works well together. Additionally, team activities after hours and incentives that benefit all staff contribute to cementing teamwork that'll lead to better service.
Opportunity and career advancement
A lot of staff work in hospitality part time while studying or as a temporary job. While it's important to have these employees to fill the seats, other staff members want to stay in the industry, and if you wish to keep the good staff motivated you'll want to show them there's room to develop.
Reward good work
Reward and recognition should be given to the entire team, but you can also give recognition to staff that have gone above and beyond for the business. Encourage great work by giving small rewards or recognising staff both privately and publicly. On top of this, you can commit to rewarding a "team player" on a regular basis.
Transparency is key
Uncertainty and questions ignored can lead to a frustrated team. To combat that, be honest about what you know and don't know, as well as the business plans, updates or changes, and all new processes. This doesn't mean oversharing the nitty gritty of running the business, but when you show you trust your staff to be open, they'll trust you in return.
Lead by example
Motivated teams are high performers, but high performance is subject to what it looks like in the business. It's not just about getting your hands dirty in the work, but showing you want to do the work.
The first step is to ensure you aren't projecting your frustrations on staff. It's easy for employees to see a grumpy manager and fear adding fuel to the fire. A few other ways you can lead by example are:
Solve business problems by including the team
Take time to engage with staff in a casual way
Express gratitude for a job well done
See how others do the job – and let them teach you
It's normal for staff to lose motivation sometimes, but with the right support and care you can create a safe and welcoming working environment that they actually want to go to.
CHT offers hospitality training and certification for a variety of jobs, including coffee preparation, RSA, hospitality management and serving alcohol. If you're looking to upskill your staff, contact CHT on (03) 9654 1554.