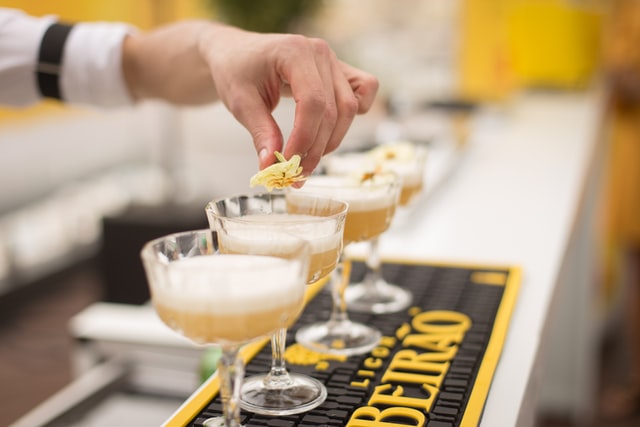 Many people start working in the hospitality industry in an entry-level position, with no formal experience. There are numerous roles in hospitality that lend themselves well to on-the-job training, with more formal training and qualifications becoming necessary as people move into more senior roles.
But like any industry, training hospitality workers for success depends on knowing each workers goals, and then setting up a learning pathway that supports their goals. So, how do you go about doing this?
Cover the Basics First
Regardless of their experience, always pair new hires with experienced staff in the same role or position. For inexperienced workers, this will ensure they get exposed to industry requirements and regulations, and for experienced workers it serves as a useful refresher while also exposing them to your way of operations. Depending on your business and their position, make sure they attend basic training courses too, such as
Establish Their Goals
The longer someone has been with you–or previously worked in hospitality–the easier it will be to find out what their goals are. While they might enjoy their current role, it is unlikely that it is what they see themselves doing in a few years from now. Don't impose a goal on them; instead, speak to them to learn what aspects of the industry and work they enjoy, and where they see themselves going. You might have someone working as a waiter but more interested in working in food preparation. Even if they aren't yet ready to start training towards their goal, you at least know what it is and can start focusing on developing their low-level skills towards this. Look at their strengths and weaknesses to ensure you work on the right skills.
Map Out a Training Pathway
To boost the chance of success–and keep your trainees motivated–draw up a training pathway. Include everything from basic courses through to on-the-job training and mentoring, along with formal qualification training. Where possible, assign time periods to each step, allowing both you and the trainee to check progress. And link career growth to major milestones. If you enrol one of your employees in a Certificate III in Hospitality course, make sure they know what role they might move into once they have successfully completed the course.
Support Their Training
Courses offering formal certification consist of multiple modules linked to various responsibilities within the hospitality industry. As your trainee tackles a new module, ensure that they get appropriate exposure to the responsibilities covered by the module. When they learn about finances and budgets in hospitality, allow them to shadow the person(s) responsible for managing the finances and budget of your business. This is one of the best ways for them to gain real-life skills to support the knowledge acquired through training.
Creating an effective training programme can be close to impossible for small hospitality businesses, but there are many existing training programmes that can easily be integrated with your workplace. And since each is linked to a nationally recognised formal certification, both you and your employees can benefit from these courses. Contact us to learn more about our workplace training and how to enrol your employees.